About Us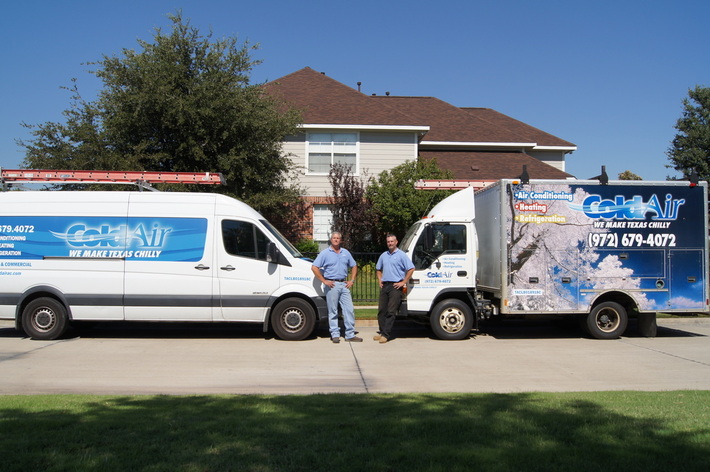 Coldair A/C & Heating has been a family owned and operated business for almost 30 years. We have serviced residences and businesses all over the Dallas/Fort Worth Metroplex and North Texas.

We are a service and repair company First and Foremost.

We are committed to providing quality HVAC Service, Repair, Maintenance and Installations. We take personal pride in our high work standards and problem solving abilities. We continuously strive to gain and keep the confidence, trust and satisfaction of each client, thereby building relationships for life.

We are the service company you can trust to be honest and fair every time.

Our philosophy is that if we treat your equipment as if it is our own, we will not only exceed your expectations, but build a relationship with you for years to come.

We strive to exceed your expectations by:

Using trained and qualified technicians who perform with integrity and pride;
Providing a proactive systems approach to diagnostics and repair;
Communicating response time to service calls, reporting deficiencies found, documenting all repairs, and providing written recommendations;
Providing detailed checklists for all equipment maintenance inspections tailored to your site and your equipment; and
Providing energy savings verification.
We want to be your air conditioning and heating service company today...and for the next 30 years.